ORGANIC FARMING AND COMPOST MAKING TRAINING
AT BLUE SKY ORGANICS FARM
Blue Sky Organics is the trade name for Buffelshoek farm, a certified organic farm in the Klein Karoo.
We grow as our main crop various cultivars of olives, and supplement with chilli, herbs, garlic and vegetables. We have been certified organic since 2001.
Woman farmer Liz Eglington bought the farm in 1996 as a dusty dry desert devoid of any life be it insect, bird, plant, animal or life in the soil.
Sadly this is the state of much of South Africa's farm land due to intensive and ignorant over grazing, and the over zealous use of chemical fertilizers, herbicides and pesticides.
As Liz had already suffered a serious immune related illness, she knew through research and in the healing of her body, that whatever crop and food was grown on the farm it had to be using organic and re-generative farming principles. In those days this was a foreign concept to most so she did her own research, study and learning from mistakes (the best teacher!)
The farm Buffelshoek is now an oasis of life, a glowing and verdant example of working with Nature and allowing the already existent incredible and intelligent natural eco-systems to heal and then operate, as they have known to do for billions of years.
On her journey of discovery ( theory and practice), attending many workshops and training's, and experiencing the healing of the land, eco-systems and her own body, Liz has accumulated a large body of knowledge, experience and resources.
After many requests to share her knowledge Liz formally started Organic farming training courses on the farm in 2012 and these are successfully assisting in the formation of a community spread all around South Africa of Stewards of the Land, growing real healthy nutritious foods and re-generating their lands and eco-systems into vibrant living landscapes.
Composting is an essential strategy for averting global warming, as it stabilises carbon that would otherwise have entered the atmosphere, thickening the blanket and trapping the heat.
However, the regular use of compost introduces more to your soil than a source of stabilised carbon.
Compost delivers billions cellulose digesting organisms to biologically compromised soils to reclaim their humus building potential.
THE PRINCIPLES OF
ORGANICS AND COMPOST MAKING
THE PRINCIPLES OF ORGANICS AND COMPOST MAKING
WORKSHOP ON :
DATES:    Mail for dates
(Delegates can choose to attend the first 2 days only, or stay on for the 3rd day which deals with the specifics of orchard farming OR growing your own food which includes fruit trees)

FUTURE DATES:  to be advised. Held every 2 months. Please enquire by email if interested.
VENUE: Blue Sky Organics olive farm, Van Wyksdorp, Klein Karoo (Between Barrydale and Ladismith)
PRICE:
1 R1500 for the first 2 days
2  R750 for the extra 3rd day.
3  Accommodation: R300 per person per day including all 3 meals. (I arrange this)
In response to the Global Environmental and Health crisis, there is increasing consumer awareness of the need to source and support ethically grown food that supplies us with the nutrients that our bodies need for basic health and vitality.
Therefore Farmers and their Consultants are being asked to move to more sustainable agriculture methods to meet this demand, and to assist the Planet. The media and enlightened medical practitioners have exposed the gross amounts of pesticides and poisons that are used to grow the "food" sold in our supermarkets, and the rampant global health and obesity epidemic is proof that we need to eat differently.
Those living in poverty need to be encouraged to grow their own food and not waste hard earned wages buying "food" that does not give them health.
Growers and farmers are responding to the increased demand and households are growing their own food.  All very positive!
The challenge now facing us is the misinformation and disinformation campaign from the chemical and vested interests in big business, and so there is confusion about what organic really is.
Compost is a critical component, yet most do not make compost correctly and so end up with "mulch" and not the humus that obeys the "law of Return" which supplies the soil and plants and micro-organisms with the nutrients and carbon essential for health.
This is an existing and successful workshop which takes place on a certified organic farm which has been farming organically for 18 years, and covers theoretical and practical instruction that is aimed at the following:
Farmers and smallholders
Consultants working with farmers
Consumers wanting to grow their own food
Retailers and Health practitioners wanting to understand the constructs of Organic in order to educate themselves and their clients.
Mulching and keeping the ground covered is one of the most important activities on an organic farm and in growing your own food.
We learn these concepts in a theoretical and practical way on the Organic Training workshop on the farm.
The workshop covers the following:
Why Organic. The devastation wreaked on the Planet, humans and animals as we moved AWAY from organic.
In depth study of the structure of HEALTHY soil. Types of soil, PH and what it means, soil minerals and what causes imbalances- and how this affects our health and soil health, understanding the ratios and relationships. The new research information has revealed that NPK are NOT the most important minerals, and we go in depth into the ones that are essential to have and understand how they work together.
Inter cropping and companion planting. There is wonderful new information based on research trials of how many seeds and how many seed families are optimum to grow together. This is a non-input way to put nutrients back into orchards.
Micro-organisms- what they are, what they do and their essential co-existence in soil with each other and with plants. There is a plethora of books now published that deal just with micro-organisms because we are only now realising their importance. They are the army under and within the soil that we kill with our unsustainable farming and chemical practices.
Roots. How they work, how they take up minerals and nutrients, and their relationships with each other and the micro-organisms that live on them.
Compost- what is it and what is it not. Different types of compost, and how to make them. How to measure them, and use them. Practical compost making.
Worm farming and vermi-compost.
Propagation of plants. How to make cuttings that have the best chance, propagation materials to use, hormone powders to use, how to plant out and when, potting soil mixes. Practical sessions.
Seeds.  Learn the differences between Heritage, Hybrid, open Pollinated and GMO. How to store seed, germinate seed, collect seed.
The third day deals with the specifics of orchard farming. Trees take up many more nutrients than vegetables and so correct soil mineralisation is critical to healthy trees and orchards.We go into the soil minerals in more depth, and study the symbiotic relationships and ratios that cause imbalances if not understood and managed. Disease and pest management relies on balanced healthy  eco-systems and soil, and their presence is immediate feedback on imbalances in nutrients and stress. We discuss this in detail. Correct plant/tree spacing. Intercropping and companion planting, ground covers.Correct irrigation is essential and we discuss the different types and what best to choose. There are incorrect ways to prune and we go into the reasons, and have a practical session on correct pruning. Soil preparation before planting. Soil analysis. How, when, where and why it is important. Nutritional needs of olive trees as an example of all fruit trees.  Soil mineralisation- understanding the symbiotic connections of all nutrients. Value adding- theory and practical.  Certifying organic- different choices. Pros and cons.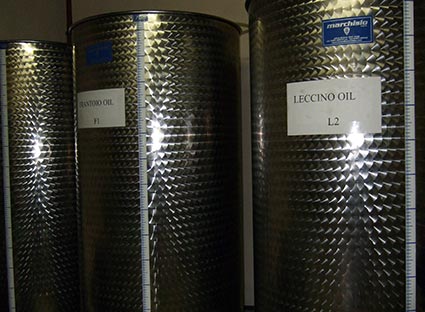 Address
Buffelshoek Farm, Olyvenrivier Valley,
Van Wyksdorp, Western Cape, South Africa